It's time for another post! I'm in a particularly great mood right now since I just got a call from a certain someone who's been on my mind all summer, so what better a time to share lovey-dovey Sims pictures than now? :) After four dates and two full sim-weeks, Hikaru proposed to Veronica. And I took pictures. Like, a lot of them. :P (These things don't happen often in my game - most of the time I plan for two sims to fall in love and get married and all that but they usually never make it past dating. But there's something special about these two. <3) Hurray for engagement!
Veronica and Hikaru were out for a moonlit stroll when Hikaru stopped her on a bridge in front of a beautiful waterfall. "Wait, I have a surprise for you."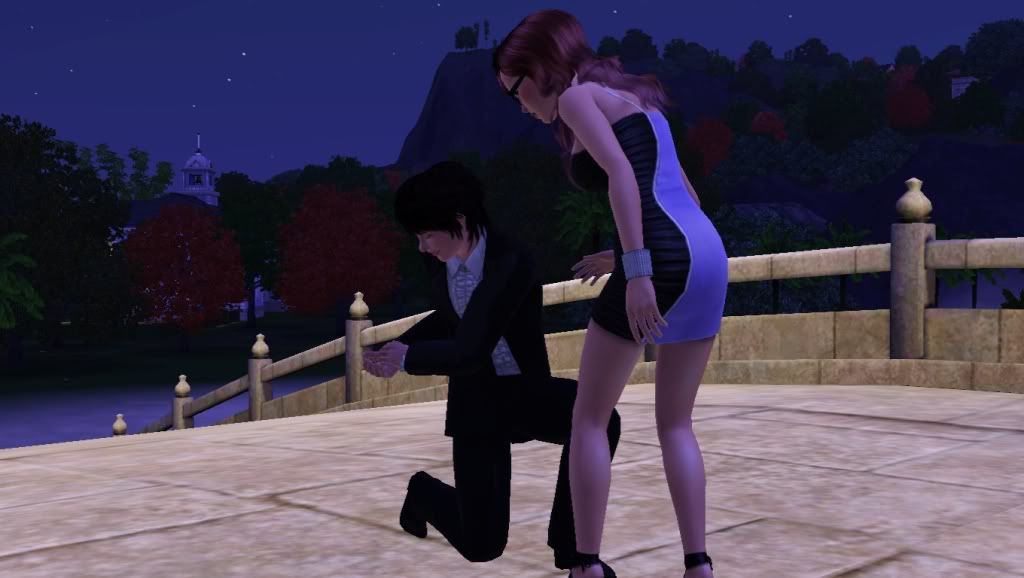 "Veronica..."
"Will you marry-"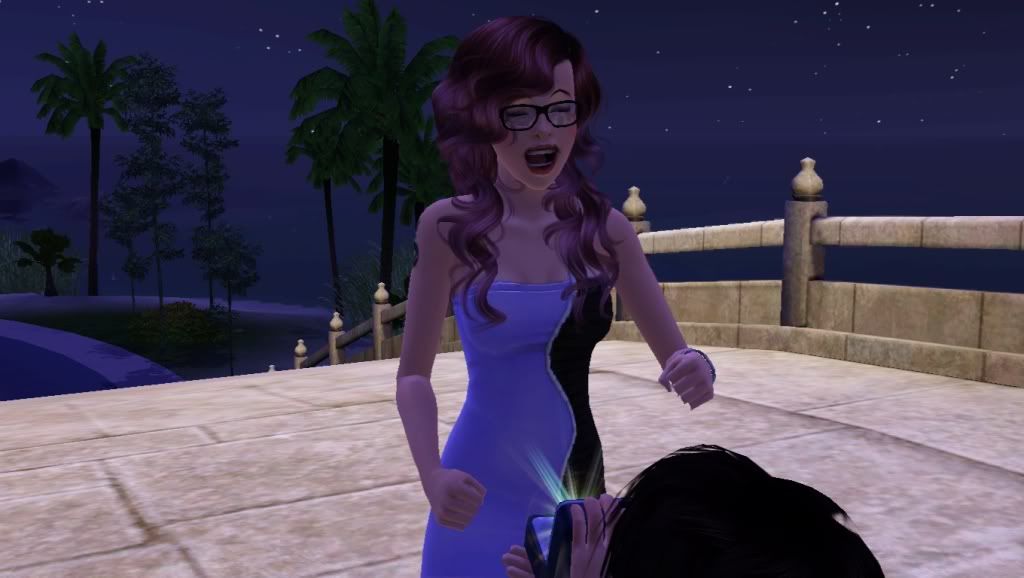 "Oh my gosh yes!" (Hurray! :D)
That's a pretty radiant diamond.
Someone looks happy. :)
True love. <3
More true love. <3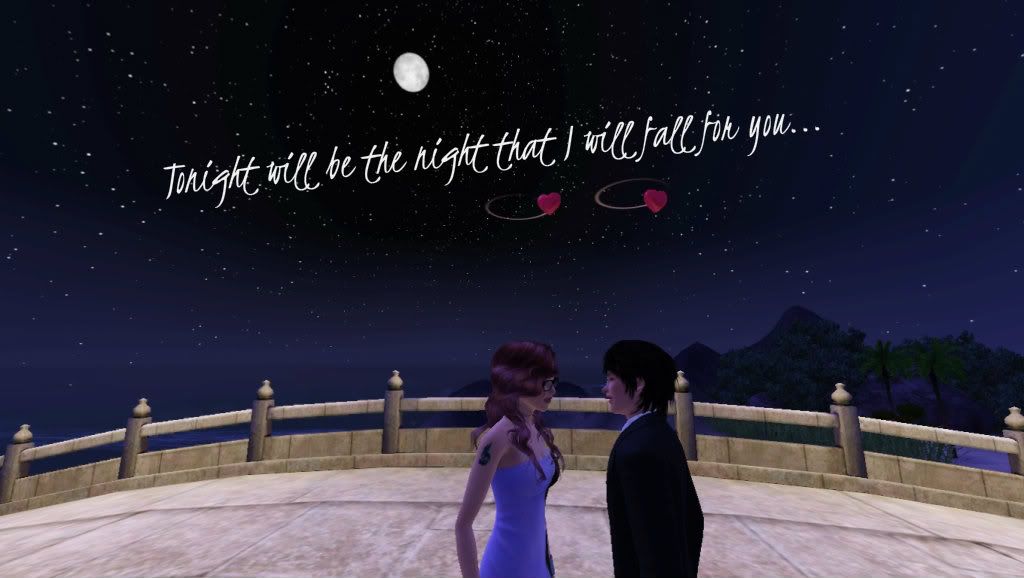 Fall For You by Secondhand Serenade...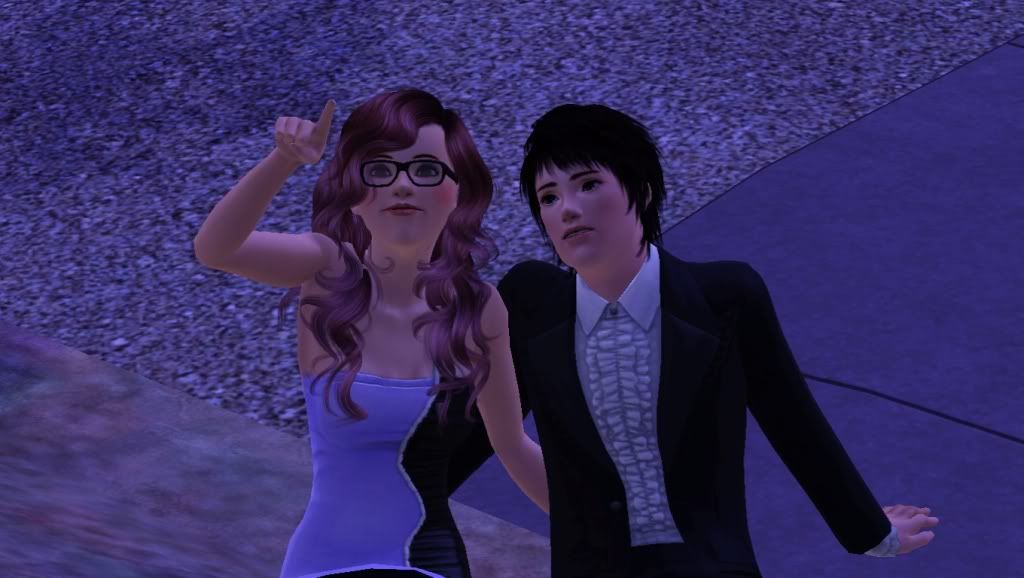 Watching the stars...
Young lovers, soon to be married with kids... :,)
It's crazy how we get so attached to our sims, eh?
Well, I'm getting started on the next chapter of Fruit Parfait today! I know I haven't released a chapter in over a week, which means that it's around the right time for a new one. :) Love is in the air this summer!
-Siminoid