Welcome! Here you can find information and download links for all the members of the Parfait family. You can read a little about each of them for fun or skim over if you need some refreshing. I also included some fun facts about each of the family members that you won't find anywhere else. Enjoy!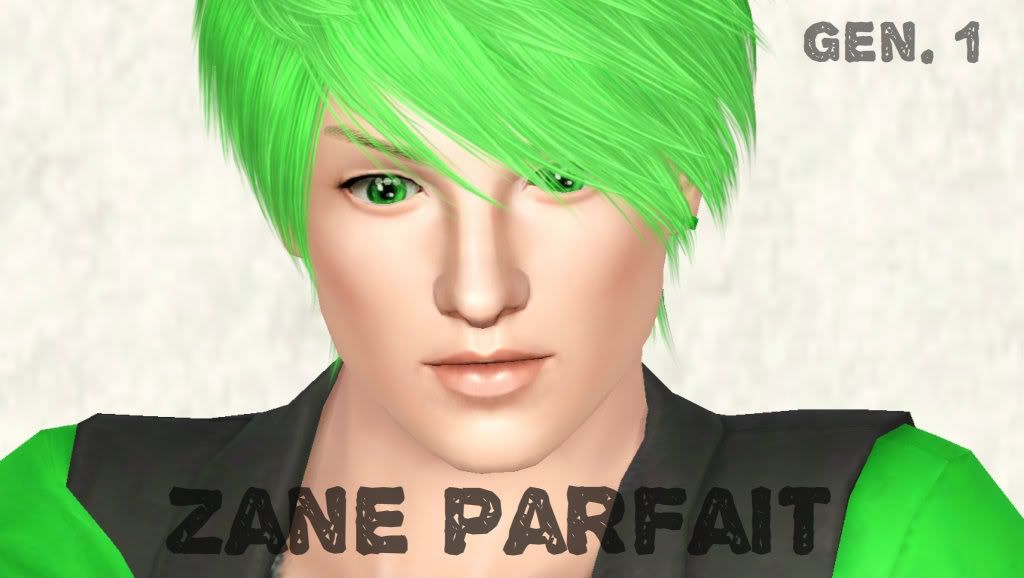 Fruit: Lime
Traits: Perfectionist, Snob, Virtuoso, Charismatic, Schmoozer
Favorites: Hip-Hop, Hot Dogs, Lime
Sign: Leo
Lifetime Wish: Golden Tongue, Golden Fingers
Bio:
In high school, Zane was the cool guy surrounded by a flock of girls swooning over his good looks and charming personality. He could attract anyone with his sultry smile and alluring music, and everyone was sure he would go far in life. When Zane graduates and moves to Starlight Shores to carry out his plans of becoming a musician, he discovers that he's not the only one with dreams of making it big. More importantly, though, what happened in high school no longer matters
.
Fun Fact: Zane got his ear pierced as a dare - he's very afraid of even the tiniest bit of blood.
Download:
coming soon